Updates
WEEK OF MARCH 19-25
FROM RABBI ADRIAN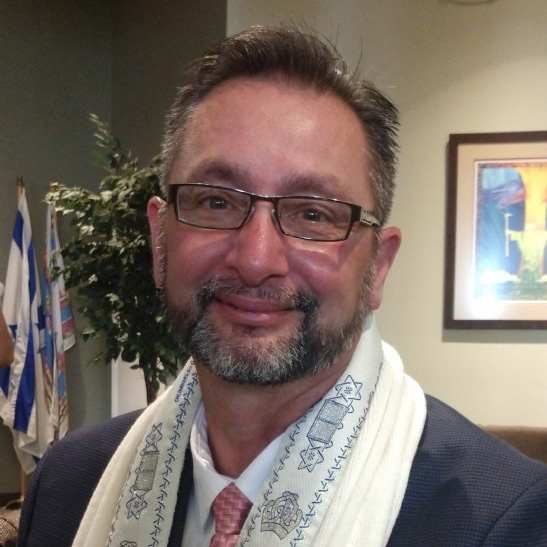 A man after God's own heart. This was said of King David, but what does this mean? David was an adulterer, a killer, and he had many wives. He made so many mistakes that movies and thousands of books have been written about him. Yet, one of the first times we hear God speaking about David is found in 1 Samuel through the prophet to King Saul, "But now your kingship will not last. Adonai has sought for Himself a man after His own heart. So, Adonai will appoint him as ruler over His people—because you have not guarded what Adonai commanded you" (italics mine, 1 Samuel 13:14).
Well, unlike King Saul, David had faith while Saul refused to trust in God's word (1Samuel 15:22). Hence, Saul had pride while David walked with a heart of softness. His faith was paramount, which is seen when he confronted Goliath as a young man, barely even able to lift Saul's sword. Second, David had trust. Once he was anointed by God as King of Israel, he was in constant threat of losing his life but he remained trusting in God, even when he had the opportunity to kill Saul (1 Samuel 24:12-13). Third, his love. He cared about the people God put him in charge of (2 Samuel 12), even when it cost him part of his life. Fourth, David's humility. When he was told his dynasty would last forever, he said, "Who am I, Adonai . . ." (2 Samuel 7:18). Fifth, he was a man of integrity by taking responsibility of his mistakes. Sixth, David forgives and is forgiven by his willingness to confess (2 Samuel 12:2). Lastly, David worshipped God with all his heart. We read in Psalm 51, "Be gracious to me, O God . . . (v.3), blot out my transgressions . . . (v.3c), create in me a clean heart . . . (v.12), etc. It does not take a genius to recognize that David had a repentant heart.
So, what is David's secret? He lived day by day and experienced compassion, strength, faith, and all that comes with the successes and failures of life. Yet, he understood God's grace in knowing that he was worthy of death and pain, but found favor regardless, knowing that his life belonged to God. Can we have a heart after God as King David did?
Shabbat Shalom!

ANNUAL PICNIC SUNDAY MARCH 26
TRADEWINDS PARK 3600 W Sample Rd, Coconut Creek, FL
TW DAGGERWING SHELTER
12:00PM - 5:00PM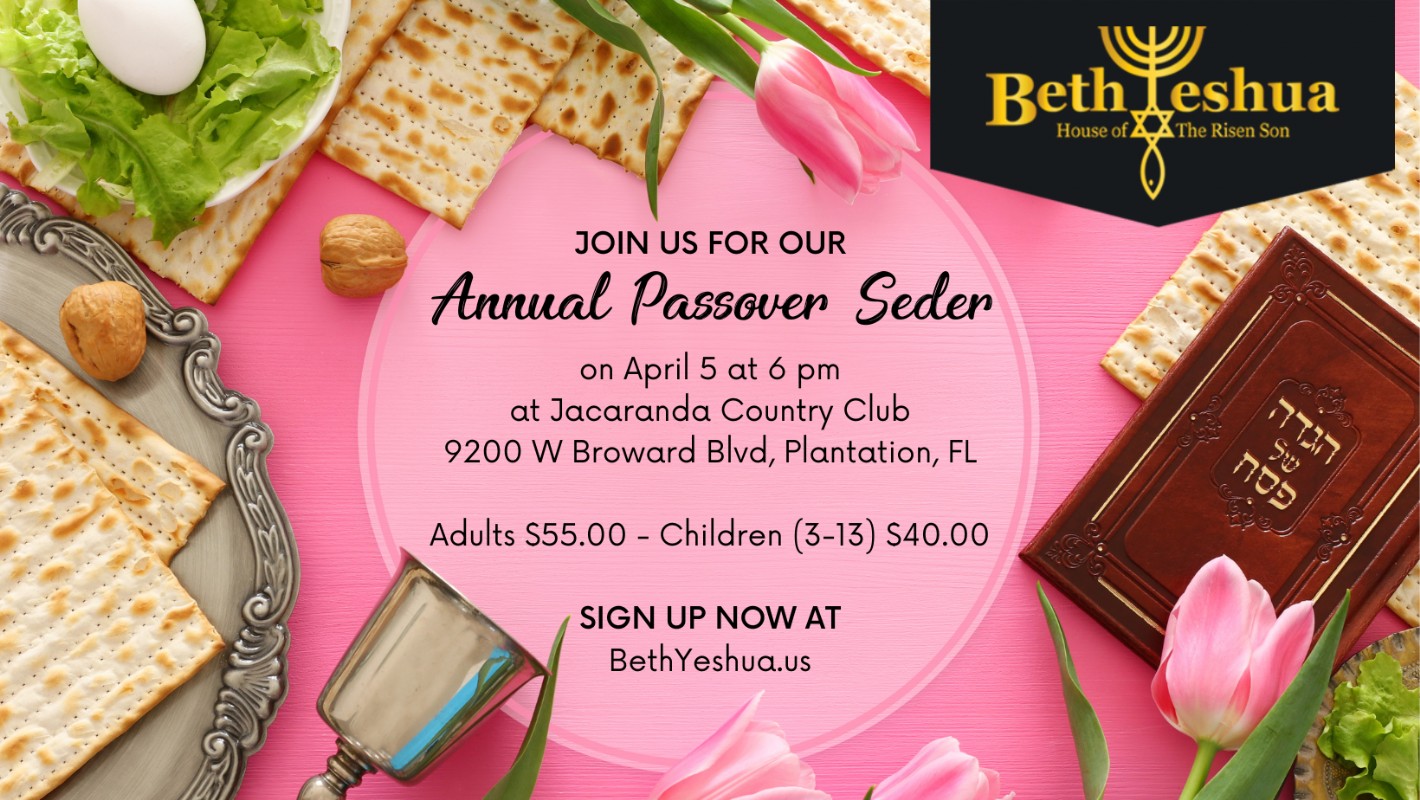 ACTIVITIES THIS WEEK
COFFEE & DONUTS
EVERY SHABBAT FROM 10:00-10:20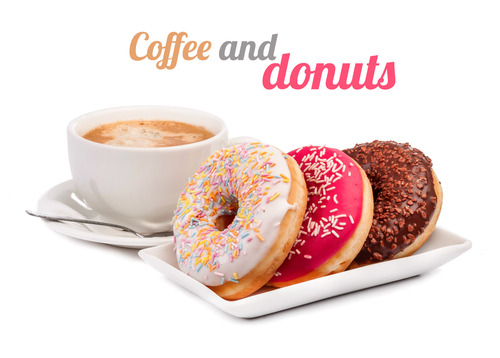 A great way to start Shabbat Morning with coffee, donuts & fellowship. Please join us. (Please do not take coffee or donuts into the sanctuary -thank you)
MONDAY 8:00 PM TZOFIYA ROGERS - AS YOU GO MINISTRIES (No Meeting November 28)
Join Tzofiya, founder of As You Go Ministries, in this highly interactive, Zoom online format Monday evenings between 8:00 PM and 9:30 PM for teaching, training, equipping, Q&A and more....
If you want to operate in the prophetic this teaching is for you!.
WEEKLY ZOOM MEETING ID 931 5729 1366
WEDNESDAY 8:00 PM BIBLE STUDY
Join Rabbi Adrian for a timely teaching
THURSDAY 8:00 PM 'PRAYER WARRIORS
Join us as we enjoy a time of prayer for our nation, our community and each other.
God wants us to pray to Him. When Yeshua taught the disciples to pray, He didn't say if you pray. He said when you pray. When our prayers are not mundane, amazing things can happen .
SATURDAY 8:45 AM TOTALLY TASTY TORAH
Join Rabbi Peter Gaines every Saturday Morning at 8:45AM for Totally Tasty Torah - an in depth look at the weeks Torah portion. Remember Torah is a tree of life for those who take hold of it. Come join us in person, or by Zoom
SHABBAT SERVICE 10:30 AM
SUNDAY 9:00 AM IT'S ALL ONE BOOK - RABBI AND FRIENDS
Join Rabbi Peter & Rebettzin Susan every Sunday Morinig at 9:00 AM for an in depth look at Scripture
OTHER EVENTS
BAGELS & BLESSINGS - No meeting in April - see you on May 7
at Rebettzin Jackie's 981 SW 70 Ave, Plantation, FL 33317
Our Sisterhood meeting is usually the first Sunday of Each month. Come enjoy a time of fellowship, sharing, and prayer - you won't be disappointed.

MENS CLUB - March 12, 11:00 AM
Gyromania - 5760 Wiles Rd, Coral Springs, FL 33067
DANCE CLASS
Join Linda Bernal and Tzofiya Rogers as they teach Davidic and inspirational dance. Open to men and women - 1:30 PM after Shabbat Service.
GROWING TO MATURITY - STARTING JANUARY 7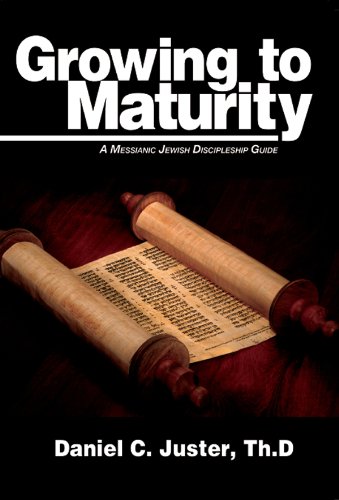 After Shabbat Service discipleship class for new members, new believers, and anyone who wants to grow more in Messianic Jewish Studies. See Rabbi Adrian or Ana Willis for more information. A $25 fee will be charged which includes the book Growing to Maturity.
BETH YESHUA SERVES THE FOLLOWING COMMUNITIES:
Boca Raton,Coconut Creek, Coral Springs, Deerfield Beach ,Ft Lauderdale, Lauderhill, Lauderdale Lakes, Margate, Parkland, Plantation, Pompano Beach, Sunrise, and Tamarac