Updates
WEEK OF DECEMBER 5-11
FROM RABBI ADRIAN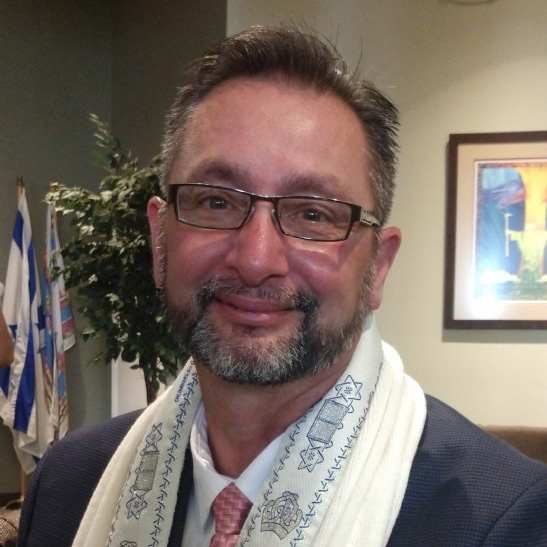 Merry Chr . . . Part One
This month roughly 2.6 billion Christians will be celebrating the birth of Christ. While many do not adhere to all the retail, secular aspects to Christmas, others simply do not care. Furthermore, most Christians, who have well-rounded understandings of Christmas, find it hard to part from the traditional observances of the celebration even though the Scriptures do not teach on such matters. Therefore, how are messianics supposed to reflect on such concerns? Before I can answer this fully, I need to bring to light the need to understand these challenges. 1) Messianic believers—Jew and non-Jew—are part of the greater body of Messiah; therefore, the need to connect and fellowship as iron sharpening iron for both the Messianic and Church communities is crucial if the mystery of the gospel is understood and carried out to its fulness. 2) the Church culture is simply a differing culture than first century and modern, messianic communities. For example, they worship on Sundays, they celebrate Lent, Easter, Christmas, All Saints Day, etc. And, 3) at times they are at odds with the Messianic community. This is due to the Greek concept called agn?stos (agnosticism), which means to be unknowing or ignorant. We are oftentimes called legalistic; even though, that term, properly understood, does not mean what they say it does.
Ignorance is not a derogative when its understood properly. I am not calling Christians ignorant as in being stupid, but unknowing about certain Biblical parameters to their faith. Now to be fair, when 1800 years of unremoved Jewish culture is taught by the masses of clergy that did not know Jews or its biblical, Jewish culture, then it is understood why the Church is not adhering to the Biblical feasts found in Leviticus 23. Therefore, at times, patience and teaching must first take place before repentance and outward practice on such matters.
On the other hand, we are a messianic congregation for a reason. Like the first-century believers, we are made up of both practicing Jews and non-Jews in the one faith and one baptism of Yeshua the Messiah. We walk according to biblical parameters not necessarily cultural concepts; albeit, we, too, find ourselves expressing our faith within a Jewish, cultural context. So, there can be some confusion as to what messianics are doing to many coming in from the Church world, as well as from the Jewish world. We will explore these matters in the next few weeks. So, stay tuned in and Chag Sameach!
Shalom shalom!

ATTENTION DISTANT VIEWERS
We have been advised by You Tube & Facebook that our inclusion of praise and worship videos within our live stream is a violation of their Community Guidelines. As a result we will no longer be able to broadcast our Praise and Worship within the live stream.
Going forward the praise and worship portion of our service will be available as a You Tube playlist on our You Tube channel Beth Yeshua House of the Risen Son .
Once there, on the left hand side is our playlists just click on the playlist by date sit back and enjoy. Once you finish the playlist watch our livestream at 11:00 AM
Each week we will give you a link to the current Praise and Worship playlist by text message. If you have not signed up for our text messages here is a link; TEXT MESSAGE SIGN UP Sorry for the inconvenience.
MONDAY 8:00 PM
TZOFIYA ROGERS - AS YOU GO MINISTRIES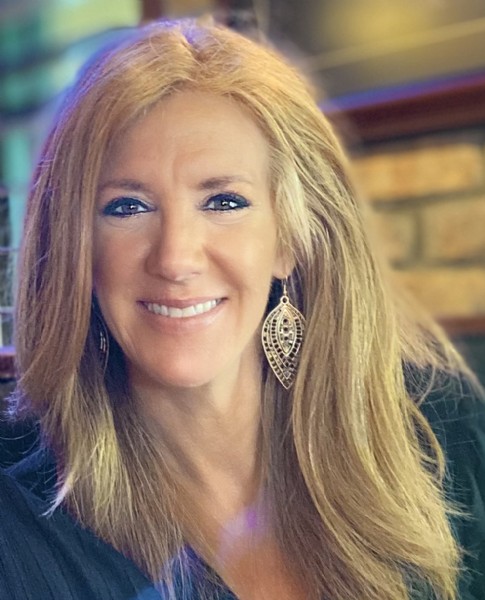 Join Tzofiya, founder of As You Go Ministries, in this highly interactive, Zoom online format Monday evenings between 8:00 PM and 9:30 PM for teaching, training, equipping, Q&A and more....
If you want to operate in the prophetic this teaching is for you!

WEEKLY ZOOM MEETING ID
931 5729 1366
WEDNESDAY 8:00 PM
HAYESOD: THE FOUNDATION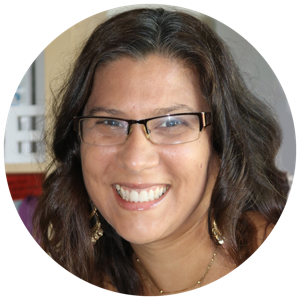 All seats for this teaching are filled

4: Our Rabbi—His Teachings
It is one thing to know Yeshua as savior; it is something else to know him as teacher. Session Four introduces students to the Torah teacher, Rabbi Yeshua of Nazareth, in his first-century Jewish context. Discover the Jewish background to the Gospels and the Torah teachings of Yeshua.

''PRAYER WARRIORS- FRIDAY 8:00PM
No Prayer Meeting on December 3, 24 or 31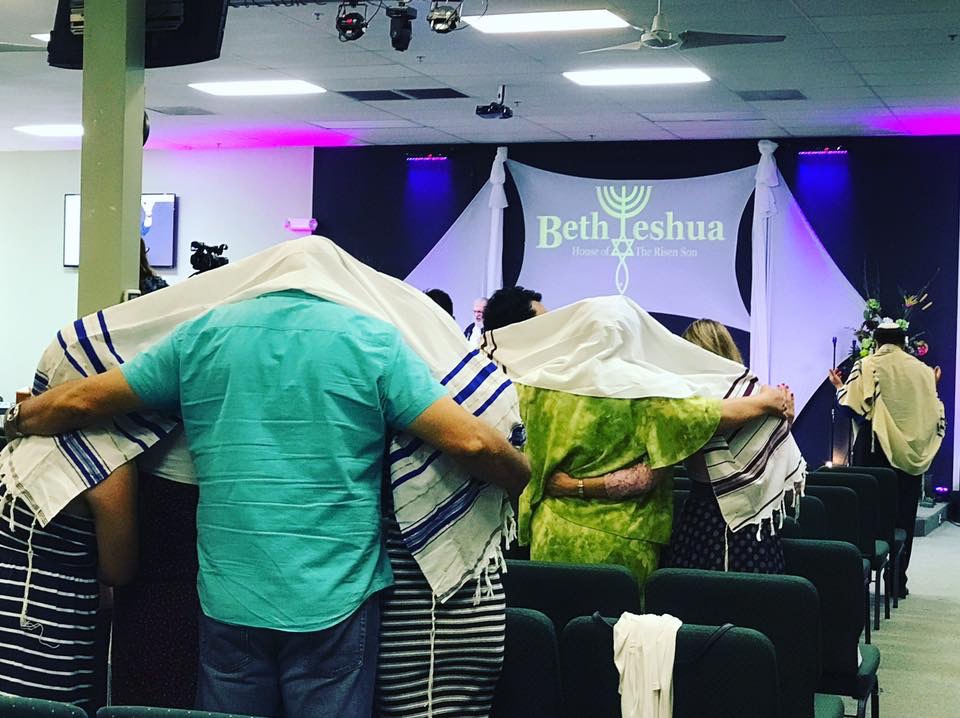 Join us as we enjoy a time of prayer for our nation, our community and each other.
God wants us to pray to Him. When Yeshua taught the disciples to pray, He didn't say if you pray. He said when you pray. When our prayers are not mundane, amazing things can happen . Zoom meeting ID 850593702
TOTALLY TASTY TORAH - SATURDAY 8:45 AM
Join Rabbi Peter Gaines every Saturday Morning at 8:45AM for Totally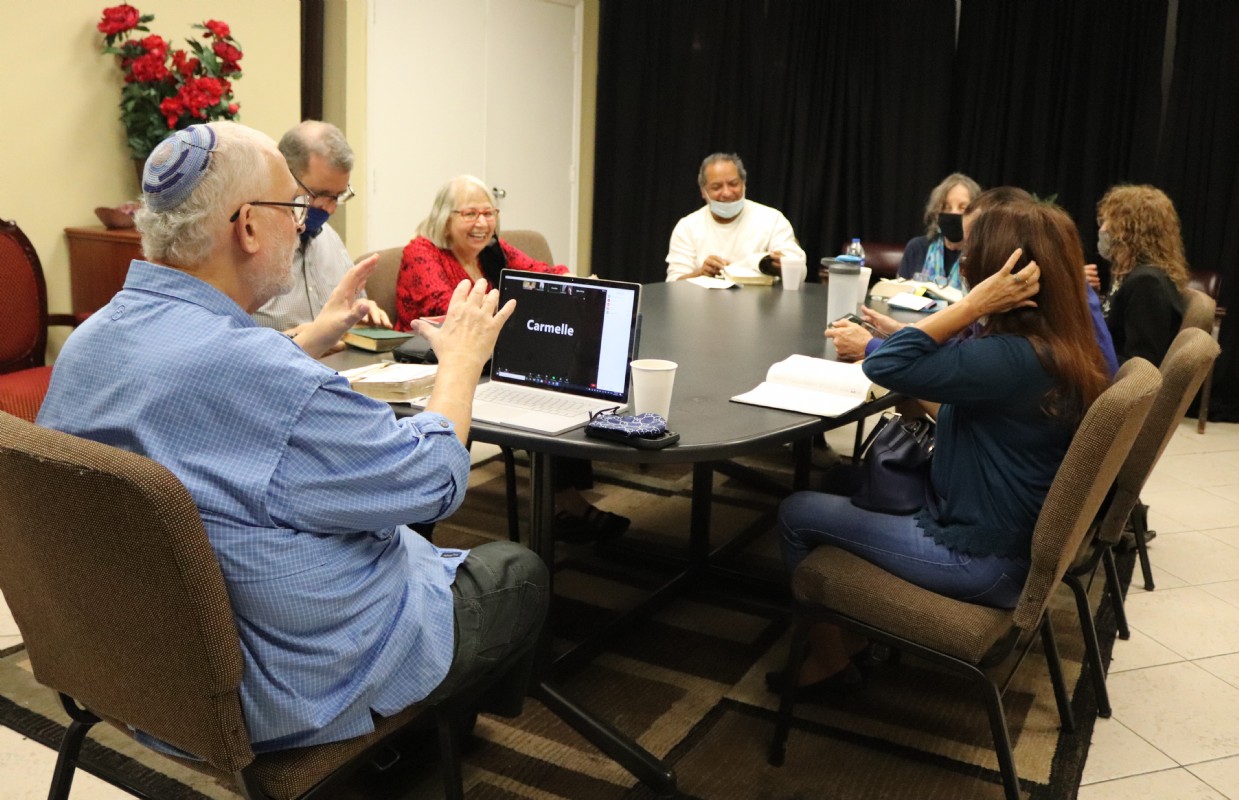 Tasty Torah - an in depth look at the weeks Torah portion.

Remember Torah is a tree of life for those who take hold of it. Come join us in person, or by Zoom: ID 9278615410
SHABBAT SERVICE 10:30 AM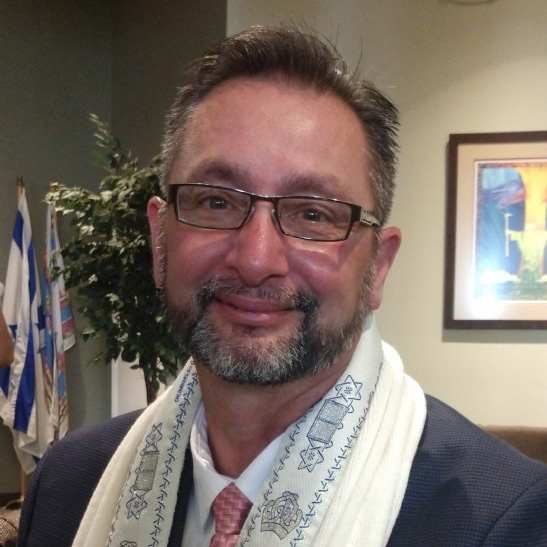 THE NEED FOR THE JEW - Rabbi Dr. Adrian A Bernal, Senior Rabbi
Now close to 30 years of being in the Messianic movement, the Brit Chadashah continues to be disconnected to its Jewish culture. It seems to be getting worse. The need to see the Bible for what it is becomes more crucial than ever. The Jewish believe is not just an added culture, but a necessity for the Bride of Messiah. A believing community without the Jew is only half the bride. Both the Jew and Gentile are required to meet the Biblical definition of the Qahal (Church). The Jew needs the Gentile as much as the Gentile needs the Jew. Understanding these distinctions keeps the Qahal from meshuganah, biblical concepts.
OTHER EVENTS:
Benjamin Willis Bar Mitzvah - On December 11, Ben Willis will be called to the Bema as a Bar Mitzvah
Bagels and Blessings: December 12th at Rebbetzin Jackie's house at 11:00am (981 SW 70th Ave., Plantation, FL 33317)

CALENDAR
CAUTION: EACH MEETING HAS ITS OWN ID NUMBER
WEDNESDAY BIBLE STUDY: 8:00PM via zoom ID 85943207156
PRAYER WARRIORS:Our Friday Evening Prayer Warriors meeting at 8 PM will continue via zoom ID 850 593 702
TOTALLY TASTY TORAH: For the time being TTT will continue be presented via Zoom and in person. Join Rabbi Peter Saturday Morning at 8:45 AM via Zoom ID 927 861 5410
SHABBAT SERVICE: Saturday Morning 10:30 AM Watch on YouTube, or our website www.bethyeshua.us
BAGELS AND BLESSINGS:
Our monthly sisterhood meeting Bagels & Blessings will take place IN PERSON at the Rebettzin's home Sunday December 12, at 11:00AM - bring a dish to share.
BETH YESHUA SERVES THE FOLLOWING COMMUNITIES:
Boca Raton,Coconut Creek, Coral Springs, Deerfield Beach ,Ft Lauderdale, Lauderhill, Lauderdale Lakes, Margate, Plantation, Pompano Beach, Sunrise, and Tamarac