Updates
WEEK OF  NOVEMBER 26 -DECEMBER 2 

FROM RABBI ADRIAN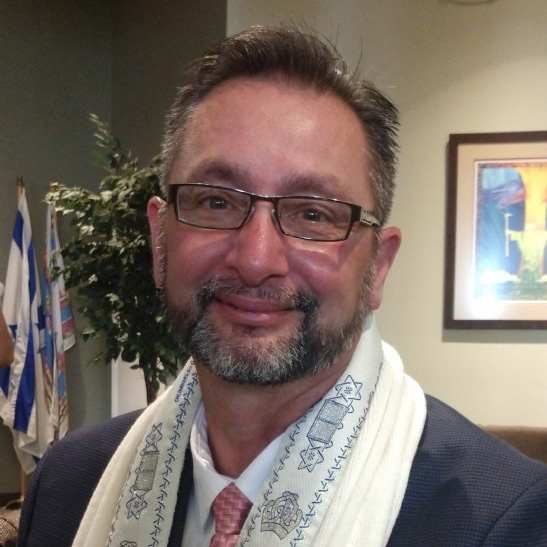 We just celebrated Thanksgiving. Now I know that not everyone in our congregation is from North America, or the United States, but this holiday is more about family and coming together to be thankful, than just eating turkey and stuffing.
The Bible states in the Book of Psalms 100:4, "Enter His gates with thanksgiving and His courts with praise! Praise Him, bless His Name." This is a life-lesson that needs to be well-heeded if we are to see His blessings in our lives. When we approach God, we do so with a thankful heart, not a haughty one.
When I hear or read this Psalm, I am reminded of having the opportunity to meet someone of major importance. Imagine getting an opportunity to meet someone you highly admire. Would you take the time to actually tell them all the problems you have with them, or would you be thankful to have the opportunity to have actually met and them and be grateful and gracious? I befriended an actress years ago that I got along with quite nicely. Now, although I did not like her acting, nor the movies she played in, I found her to be amazingly normal and down to earth. I was able to bypass her movies to see the real person behind the Silver Screen - so to speak.
Now imagine you are coming to see the King of kings and the Lord of lords, and you were just dropped off at their house by an Uber driver. Would you be thankful that you arrived, or would you have a laundry list of issues you had with the Almighty? I actually believe that the reason why many do not sense the presence of God during worship is that we are not grateful for the opportunity to have actually become cleansed by the blood of the Lamb, so that when we approach God, we are not walking in humility, but haughtiness. God opposes the proud, but gives grace to the humble (1 Peter 5:5).
The first thing we need to embrace as we are on our way to fellowship with each other and with God, is to have a heart of gratefulness and then we can enter the gates of Adonai, being prepared to praise Him in His courts. These acts of humility will allow us to experience the very presence of God as God. So, let us be a community of thankful hearts and let us worship Him with all that we have (Deut. 6:4-7; Mark 12:30-31).
Shabbat Shalom
 
MESSIANIC MIKVAH (BAPTISM) 
SUNDAY DECEMBER 17, 2:00 PM
At Rabbi David's & Jackie
981 SW 70 Ave, Plantation, FL  33317
BETH YESHUA YOUTH MINISTRY FUNDRAISER
Beautiful 16oz mugs
With Beth Yeshua Logo & Web Address
$15 each. 2 for $25; 3 for $30
Available After Shabbat Service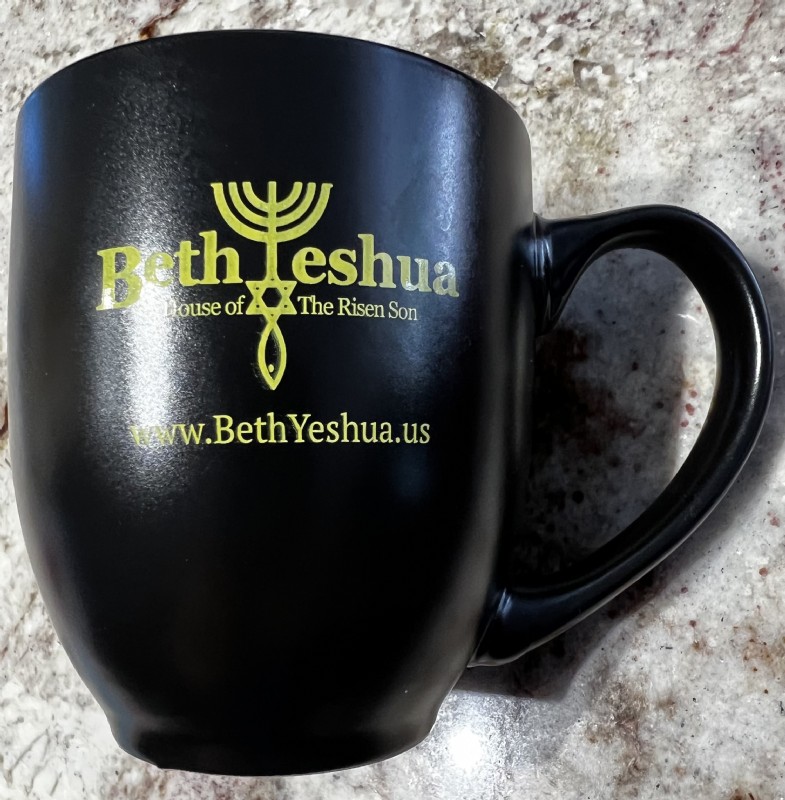 ACTIVITIES THIS WEEK:
COFFEE & DONUTS
Every Shabbat: 10:00-10:20am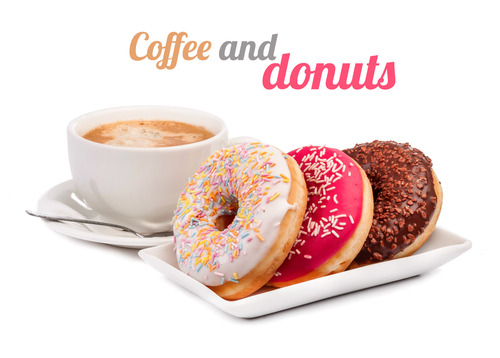 A great way to start Shabbat morning with coffee, donuts, & fellowship. Please join us! (Please do not take coffee or donuts into the sanctuary, thank you!)
MONDAYS AT 8:00PM:
DISCIPLESHIP TRAINING WITH TZOFIYA 
Join Tzofiya, founder of "As You Go Ministries," in this highly interactive, Zoom online format Monday evenings between 8:00 PM and 9:30 PM for teaching, training, equipping, Q&A, and more. . . . If you want to operate in the prophetic this teaching is for you!
Weekly Zoom Meeting ID: 931 5729 1366 
WEDNESDAYS AT 8:00PM:
BIBLE STUDY  WITH RABBI ADRIAN
Join Rabbi Adrian as we go deeper in the Scriptures
Weekly Zoom Meeting ID:  883 2776 9555
THURSDAYS AT 8:00 PM:
PRAYER WARRIORS  
Join us as we enjoy a time of prayer for our nation, our community, and each other. God wants us to pray to Him. When Yeshua taught the disciples to pray, He didn't say if you pray, He said when you pray. When our prayers are not mundane, amazing things can happen. 
FRIDAYS AT 6:30-7:30pm:
EREV SHABBAT with Jill Melton 
Welcome in the Shabbat with this interactive zoom gathering.
Zoom Meeting ID: 714 460 0463
SATURDAYS AT 8:45AM:
TOTALLY TASTY TORAH  
Join Rabbi Peter Gaines every Saturday Morning at 8:45AM for Totally Tasty Torah. An in-depth look at the week's Torah portion. Remember, Torah is a tree of life for those who take hold of it. Come join us in person, or by Zoom.
Weekly Zoom Meeting ID: 821 472 10441
SHABBAT SERVICE 10:30AM
SUNDAYS AT  9:00AM:
IT'S ALL ONE BOOK--RABBI AND FRIENDS 
Join Rabbi Peter & Rebettzin Susan every Sunday morning at 9:00AM for an in-depth look at Scripture.
Weekly Zoom Meeting ID: 825 030 60546
OTHER EVENTS:
BAGELS & BLESSINGS: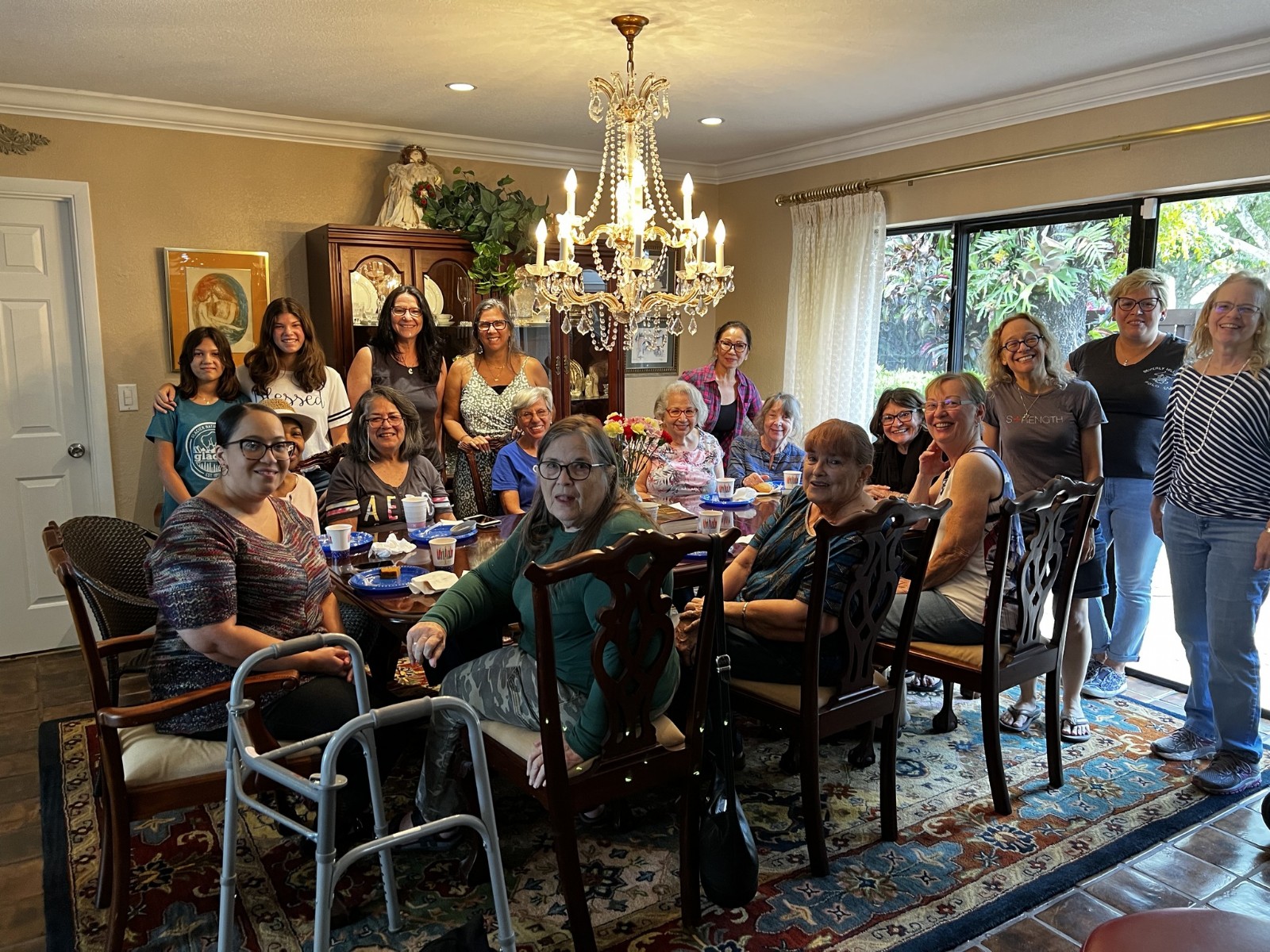 December 3, 2023 at 11:00AM at Rebettzin Jackie's (981 SW 70 Ave, Plantation, FL 33317)
Our sisterhood meeting is usually the first Sunday of each month.  Come enjoy a time of fellowship, sharing, and prayer. You won't be disappointed.
MENS MEETING:
December 10, 2023 at 11:00AM
Dyan's Kitchen - 9100 Wiles Road, Coral Springs, FL 33076
MESSIANIC MIKVAH (BAPTISM)
December 17th 2:00 PM at the Barsky's
please see Rabbi Adrian if you're interested.
HANUKKAH PARTY
December 10 4:00 PM to 7:00 PM
Centura Parc Bldg 2, 2395 NW 36th Ave., Coconut Creek, FL  33066
DANCE CLASS:
Join Linda Bernal and Tzofiya Rogers as they teach Davidic and Prophetic, inspirational dance. Open to male and females of all ages: 1:30PM after Shabbat Service.
JOIN US FOR LIVE, SPANISH/CREOLE TRANSLATION:
Únase a nosotros para vivir, traducción al español
Download LiveVoice App and use CODE: 073068
Descargar LiveVoice App y usar código: 073068
BETH YESHUA SERVES THE FOLLOWING COMMUNITIES:
Boca Raton, Coconut Creek, Coral Springs, Deerfield Beach, Ft Lauderdale, Lauderhill, Lauderdale Lakes, Margate, Parkland, Plantation, Pompano Beach, Sunrise, and Tamarac.