Updates
WEEK OF  JANUARY 22--28
FROM RABBI ADRIAN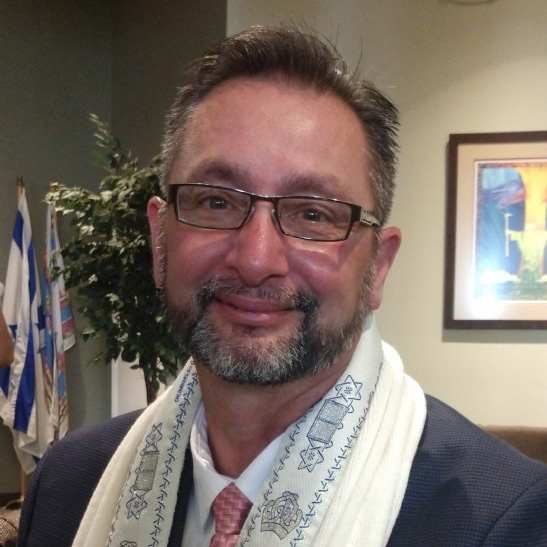 Have you ever seen the face of a person who receives good news? The joy expressed when a bride and groom say "I do"? Or, how about when a child is learning about the world and you make him smile and he laughs so beautifully? There is almost nothing so pure as seeing joy come across the soul of a person. Now imagine the joy that comes across a person who experiences the Living God. Do you remember that day? Do you recall the weight of the world being replaced with the weight of his glory? Do you experience his greatness every day?
The Bible states, "May the God of hope fill you with all joy and peace in believing, so that by the power of the Ruach HaKodesh you may abound in hope" Romans 15:13. What is wonderful about this passage is that just above it, Sha'ul is writing about the joy being experienced among the nations through Yeshua's servant leadership. The passage reads, "For I tell you that Messiah has become a servant of the Jews on behalf of God's truth, to confirm the promises made to the patriarchs so that the Gentiles may glorify God for his mercy . . .' (Romans 15:8-9a). Therefore, Yeshua was a servant to his own people, so that the nations may glorify Adonai.
We know that when it comes to joy, especially among the nations, they who were at one time— "alienated from God and were enemies in your minds because of your evil behavior. But now he has reconciled you by Messiah's physical body through death to present you holy in his sight, without blemish and free from accusation" (Colossians 1:21-22). Now they find the depths of joy in Adonai through salvation, while becoming one with the nation of Israel.
This is good news, because joy is expressed in the kingdom when both Jew and non-Jew (big and little brothers, so to speak) discover the greatness of walking together in harmony, not separately. This brings us back to the God of hope. In this hope, it is only realized when the two are one. The Qahal (Church) is only half of the bride of Messiah without the Jew and / or only half of the bride without the nations. Both are needed and required within this New Covenant reality. Therefore, let us walk together, as one, in complete joy remembering that the hope of glory is Adonai revealed in us—the two who become one.
Shabbat Shalom!
 
ACTIVITIES THIS WEEK
COFFEE & DONUTS
EVERY SHABBAT FROM 10:00-10:20
Starting January 28,2023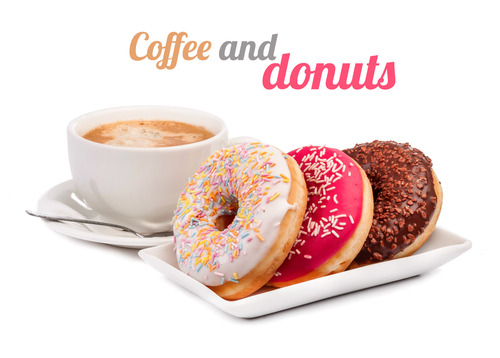 A great way to start Shabbat Morning with coffee, donuts & fellowship.  Please join us.
MEMBERS MEETING JANUARY 28 1:30-2:30
Join your Beth Yeshua Leadership Team as we review 2022 and share what we look forward to in 2023. This meeting is for members and member applicants only.
MONDAY 8:00 PM    TZOFIYA ROGERS - AS YOU GO MINISTRIES (No Meeting November 28)
Join Tzofiya, founder of As You Go Ministries, in this highly interactive, Zoom online format Monday evenings between 8:00 PM and 9:30 PM for teaching, training, equipping, Q&A and more....
If you want to operate in the prophetic this teaching is for you!. 
WEEKLY ZOOM MEETING ID   931 5729 1366 
 WEDNESDAY  8:00 PM    BIBLE STUDY  
Join Rabbi Adrian for a timely teaching
THURSDAY 8:00 PM 'PRAYER WARRIORS 
Join us as we enjoy  a time of   prayer for our nation, our community and each other.  
God wants us to pray to Him. When Yeshua taught the disciples to pray, He didn't say if you pray. He said when you pray. When our prayers are not mundane, amazing things can happen . 
SATURDAY 8:45 AM  TOTALLY TASTY TORAH 
Join Rabbi Peter Gaines every Saturday Morning at 8:45AM for Totally Tasty Torah - an in depth look at the weeks Torah portion. Remember Torah is a tree of life for those who take hold of it. Come join us in person, or by Zoom
SHABBAT SERVICE 10:30 AM 
SUNDAY  9:00 AM  RABBI AND FRIENDS 
Join Rabbi Peter & Rebettzin Susan every Sunday Morinig at 9:00 AM for an in depth look at Scripture
OTHER EVENTS
BAGELS & BLESSINGS - FEBRUARY 5, 11:00AM at Rebettzin Jackie's
981 SW 70 Ave, Plantation, FL 33317
Our Sisterhood meeting is usually the first Sunday of Each month.  Come enjoy a time of fellowship, sharing, and prayer - you won't be disappointed.
 
MENS CLUB - JANUARY 15, 11:00 AM
Gyromania - 5760 Wiles Rd, Coral Springs, FL 33067
DANCE CLASS 
Join Linda Bernal and Tzofiya Rogers as they teach Davidic and inspirational dance.  Open to men and women - 1:30 PM after Shabbat Service.  
S
GROWING TO MATURITY - STARTING JANUARY  7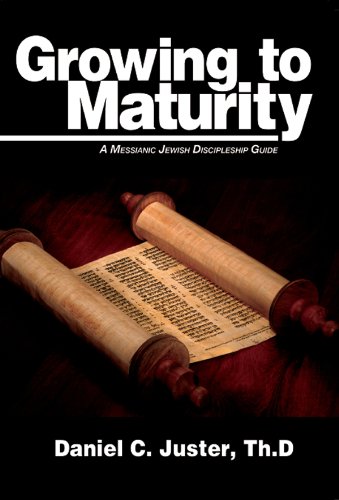 After Shabbat Service discipleship class for new members, new believers, and anyone who wants to grow more in Messianic Jewish Studies.  See Rabbi Adrian or Ana Willis for more information.  A $25 fee will be charged which includes the book Growing to Maturity.
BETH YESHUA SERVES THE FOLLOWING COMMUNITIES:
Boca Raton,Coconut Creek, Coral Springs, Deerfield Beach ,Ft Lauderdale, Lauderhill, Lauderdale Lakes, Margate, Parkland, Plantation, Pompano Beach, Sunrise, and Tamarac