Updates
WEEK OF May 28 - June 3
FROM RABBI ADRIAN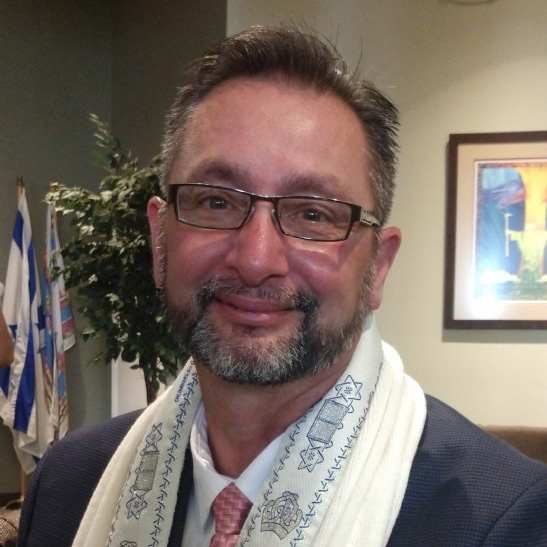 We just celebrated Shavu'ot as we look forward to the summer season and the harvesting of several or various kinds of fruit. Although the Bible does not have a festival surrounding any fruit seasons except for the Fall Feast of Sukkot, which they begin with the Feast of Trumpets, the time from now until then, we have work to do.
This is the time to go and bear much fruit. This is the season to expect God to "add to their number daily" (Acts 2:41). We can expect God to move as we go in His Name; we can expect God to perform miracles in our lives because it is His Name at stake, not ours. During these summer months, I am reminded that the Scripture states, "The harvest is plentiful, but the laborers are few. Therefore, pray earnestly to the Lord of the harvest. Go your way; behold, I am sending you out as lambs in the midst of wolves" (Luke 10:2-4). This is reference to John 10, which speaks of false shepherds.
There will always be pastors, rabbis, shepherds, ministers, and lay leaders standing against the message of the gospel and how the Spirit moves. Oftentimes, the intentions are good, but theology or differing theologies make the difference. I actually believe that there are two types of false shepherds: Those that lead astray on purpose, and those who earnestly believe they are doing the Lord's work via correcting "bad" theology. Either way, the ones who suffer are the sheep!
Now, God forbid that I have been used in such ways; however, it is the heart of the matter that God recognizes. The Book of John records, "The thief comes only to steal, slaughter, and destroy. I have come that they might have life, and have it abundantly!" (v. 10). The thief in this context, is the false shepherd. This is important in our understanding. The false shepherds do the damage, and the wolf devours. "HaSatan" is considered the wolf in this context. As we harvest the field, we will encounter difficulties and face opposition, but Yeshua has equipped us to be harvesters. We are called to pray for the harvesters—it is God's will for us to bear fruit and to present fruit to Adonai during this season. Therefore, do not let naysayers or corrupt theologies get in the way of collecting the fruit harvests that God has placed before us. Stay the course and praise God in all circumstances. For He is the Lord of the harvest!
Shabbat Shalom!
 
BETH YESHUA YOUTH MINISTRY FUNDRAISER
Beautiful 16oz mugs
With Beth Yeshua Logo & Web Address
$15 each or 2 for $25
Available After Shabbat Service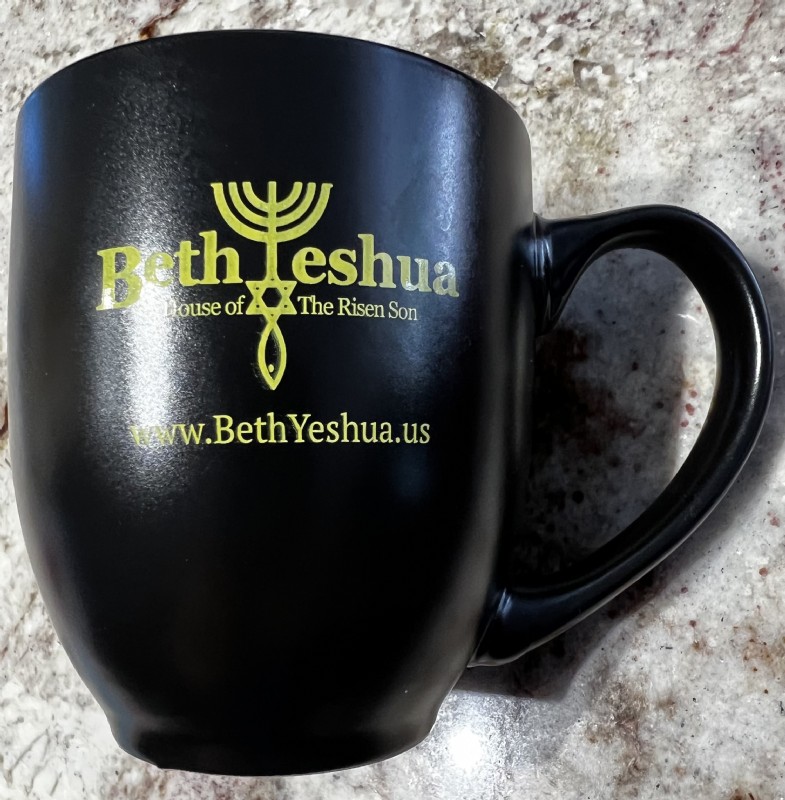 ACTIVITIES THIS WEEK
COFFEE & DONUTS
EVERY SHABBAT FROM 10:00-10:20am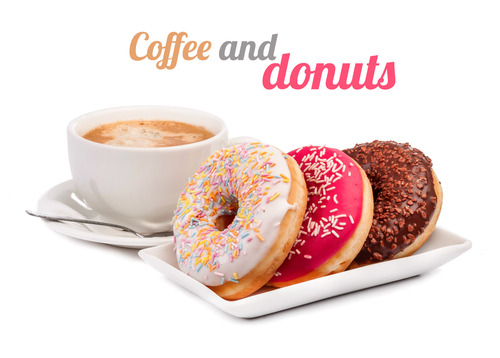 A great way to start Shabbat morning with coffee, donuts, & fellowship. Please join us! (Please do not take coffee or donuts into the sanctuary--thank you.)
MONDAYS AT 8:00PM: TZOFIYA ROGERS--"AS YOU GO MINISTRIES" 
Join Tzofiya, founder of "As You Go Ministries," in this highly interactive, Zoom online format Monday evenings between 8:00 PM and 9:30 PM for teaching, training, equipping, Q&A, and more....
If you want to operate in the prophetic this teaching is for you!. 
WEEKLY ZOOM MEETING ID: 931 5729 1366 
WEDNESDAYS AT 8:00PM: BIBLE STUDY--THE BOOK OF ROMANS
Join Rabbi Adrian for a timely teaching on the Book of Romans. Weekly Zoom Meeting ID:  883 2776 9555
THURSDAYS AT 8:00 PM: PRAYER WARRIORS 
Join us as we enjoy a time of prayer for our nation, our community, and each other.  
God wants us to pray to Him. When Yeshua taught the disciples to pray, He didn't say if you pray, He said when you pray. When our prayers are not mundane, amazing things can happen. 
FRIDAYS AT 6:30-7:30pm: EREV SHABBAT with Jill Melton
Welcome in the Shabbat with this interactive zoom gathering. Zoom Meeting ID: 240 460 0799 Passcode: 000000
SATURDAYS AT 8:45AM: TOTALLY TASTY TORAH  
Join Rabbi Peter Gaines every Saturday Morning at 8:45AM for Totally Tasty Torah. An in-depth look at the week's Torah portion. Remember Torah is a tree of life for those who take hold of it. Come join us in person, or by Zoom. The Zoom ID: 821 472 10441
SHABBAT SERVICE 10:30AM 
SUNDAYS AT  9:00AM: IT'S ALL ONE BOOK--RABBI AND FRIENDS 
Join Rabbi Peter & Rebettzin Susan every Sunday morning at 9:00AM for an in-depth look at Scripture.  Zoom ID 825 030 60546
OTHER EVENTS
BAGELS & BLESSINGS: June 4th, at Rebettzin Jackie's (981 SW 70 Ave, Plantation, FL 33317)
Our sisterhood meeting is usually the first Sunday of each month.  Come enjoy a time of fellowship, sharing, and prayer--you won't be disappointed.
 
MENS MEETING: June 11, 11:00AM
The Original Pancake House
10599 W. Atlantic Blvd.,
Coral Springs, FL 33071
 
DANCE CLASS 
Join Linda Bernal and Tzofiya Rogers as they teach Davidic and Prophetic, inspirational dance. Open to men and women: 1:30PM after Shabbat Service.  
BETH YESHUA SERVES THE FOLLOWING COMMUNITIES:
Boca Raton, Coconut Creek, Coral Springs, Deerfield Beach, Ft Lauderdale, Lauderhill, Lauderdale Lakes, Margate, Parkland, Plantation, Pompano Beach, Sunrise, and Tamarac.