Leadership
BETH YESHUA LEADERSHIP TEAM
RAISING UP A GENERATION OF END TIME WARRIORS
EQUIPING THE BODY FOR ACTIVE KINGDOM SERVICE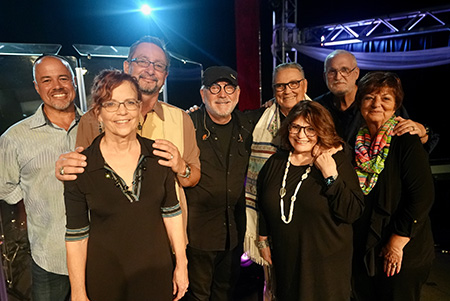 Through God's leading, we have assembled what we believe to be the finest messianic leadership team in South Florida.
Our team is comprised of passionate, Spirit-Filled, credentialed and seasoned leaders, who each have decades of experience in ministry and pastoral care. We have been gathered together to engage the enemy, grow the kingdom, and claim the victory that our Lord promises to those that are his.
We are here for you with a level of care unmatched in South Florida.
---
Founding Rabbi & Chief Elder - Dr. David Barsky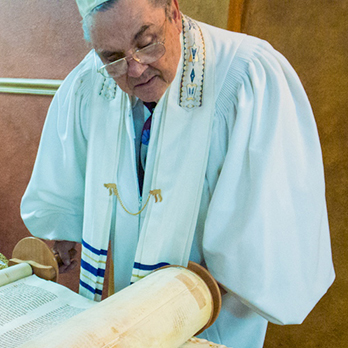 Before entering into full-time ministry, Dr. Barsky was a successful entrepreneur. Elected to Who's Who in U.S. Executives, he eventually became the President and CEO of one of the nation's largest hotel companies. He was also an advisor to the Congressional Caucus on Travel & Tourism. Rabbi David walked away from his business career to devote his life to serving Yeshua -- his Jewish Messiah. He holds a BA from Trinity International University, a MA in Biblical Studies from South Florida Bible College, and a D. Min. from South Florida Theological Seminary. Dr. Barsky is the former Dean of the School of Jewish Studies at South Florida Bible College and Theological Seminary. Dr. Barsky's book, Judaism and the Church: Past, Present, and Future was made into a 13-week TV series.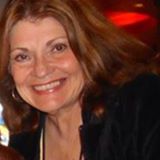 Senior Rebbetzin Emeritus - Jackie Sahley Barsky
Jackie Barsky is an ordained Rebettzin and an ordained Messianic Minister. She has been active in ministry for over 40 years. A former Childrens Ministry Leader, Jackie now has a ministry to hurting, depressed and abused women. She leads our Sisterhood "Bagels and Blessings", as well as the Beth Yeshua Prayer Warriors. She is also the Secretary/Treasurer of Beth Yeshua,Inc. She started her business career as an Administrative Assistant / Supervisior Special Assignments to Several Governors in her home state of West Virginia. After moving to Florida She managed an Employment Office and owned and operated a Health food store in Weston, FL. Jackie has two grown children and 2 grandchildren.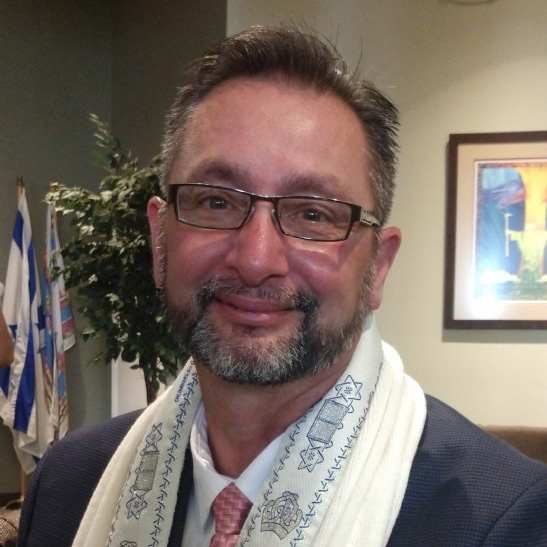 Senior Rabbi & Elder - Dr. Adrian A Bernal
Dr. Adrian Bernal is a Sephardic Jewish believer. He holds a Bachelor of Biblical Studies with a major in Biblical linguistics, a Masters Of Theological Studies with a major in Biblical Counseling and a Doctor of Ministry with a major in Jewish Studies. Over the past 20 years he has led congregations in Hawaii, Wyoming and Alaska. He will be responsible for pastoral care/counseling, evangelism, and spearheading our strategy to grow and prosper Beth Yeshua serving the South Florida Community of believers. Dr. Bernal has a passion for the lost, and loves to teach Jewish Roots to the church. In his spare time he is a golf pro with the United States Golf Teachers Association.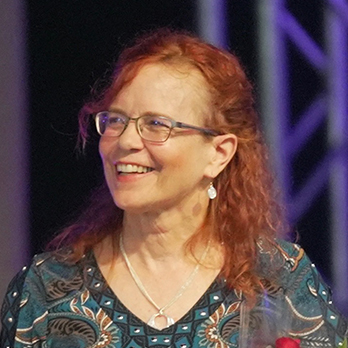 Senior Rebbetzin - Linda Bernal
Linda Bernal received Yeshua as Messiah at the age of 10 and has served Him throughout her life. She has been in the Messianic movement since the 1980s serving faithfully at El Shaddai Congregation in Frederick, Maryland and received the baptism of the Ruach HaKodesh shortly thereafter. She has served as a deaconess and as a children's teacher--ages 3 to 5 years old. She has been a teacher and leader of a chaverah group, and continues to teach messianic dance.She met her husband, Rabbi Adrian Bernal, while attending El Shaddai and after they married, she joined rabbi Adrian in Southern Florida where now they joyfully serve at Beth Yeshua Messianic Synagogue. Linda holds a Master of Science in molecular biology and worked in basic research laboratories studying HIV and cancer retiring in 2021.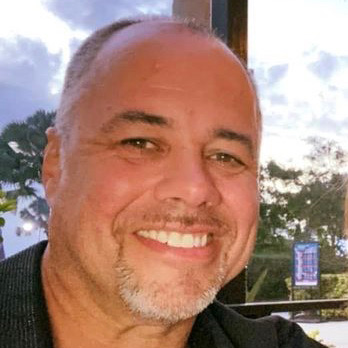 Messianic Minister & Elder - Avi Rogers
Avi Rogers has been a believer for over thirty years. Ordained by Tikkun America, Avi and Tzofiya are Tikkun Ministries Emissaries sent out to train and equip congregations to live a prophetic "As You Go" lifestyle of hearing God's voice and being led by the Spirit. He served as an Elder in a Presbyterian church until 2007 when God connected him to the Hebraic roots of his faith through his Jewish Wife Tzofiya. After their marriage he served as a leader at Ahavat Yeshua Messianic Congregation in Washington DC. After moving back to North Carolina Avi and Tzofiya were the founders and Congregational Leaders of a Messianic Jewish Congregation in Denver, North Carolina. Avi & Tzofiya were called by the Lord to relocate to South Florida. Vocationally, Avi is a master carpenter and runs Avi Handyman. He is the father of 10 and grandfather of 16.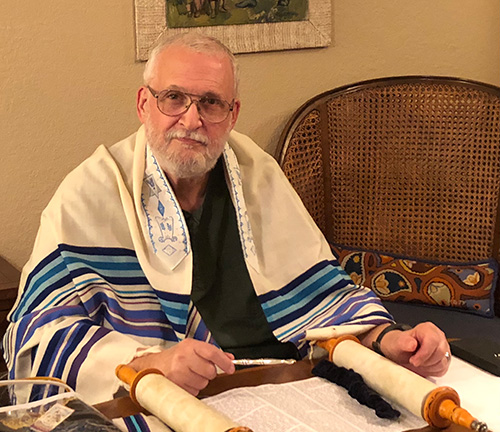 Associate Rabbi & Elder - Peter Gaines
Peter was born and educated in New England and did his undergraduate and graduate work in theatre. He spent twenty-five years as a secondary school teacher and after a God directed move to South Florida, he began serving Adonai in the South Florida messianic community. A professional musician from the age of twelve, Rabbi Peter became part of the drama and music ministry in several places of worship. Prior to joining Beth Yeshua he served at Mishkan David Messianic Synagogue in Sunrise, Florida. Rabbi Peter is Beth Yeshua's resident Torah Teacher. He has been invited to share his teachings on the Jewish roots of the faith in different places of worship, where teaching Torah has become his passion. He has been part of the leadership at Beth Yeshua for almost ten years. He serves in the music ministry, conducts the weekly Torah service and teaches the weekly Torah Parasha.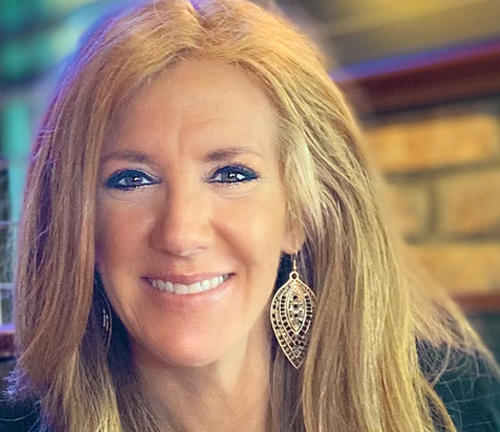 Messianic Minister - Tzofiya Rogers
Tzofiya Rogers has been in active ministry for over 30 years. Ordained by Tikkun America, she serves as their Emissary and Global Ambassador. She is also a commissioned Prophet under Harvest International Ministries (HIM). Tzofiya specializes in training and equipping others in prophetic and deliverance ministries. She and her husband Avi were the founders and Congregational Leaders of a Messianic Jewish Congregation in North Carolina before moving to Florida. Tzofiya is a seasoned life-coach that specializes in prophetically counseling individuals, couples and families. As a mother of 10 children, grandmother of 16, and previously a licensed midwife, Tzofiya has a depth of experience dealing with a wide range of issues affecting individuals and families. She is an internationally recognized conference speaker and teaches seminars on "Operating in the Prophetic" and "Restoring the Body to Wholeness" which includes detailed training in the casting out of demons.
Susan Gaines
Susan was an educator for 13 years. She retired to raise a family before moving to Florida. After moving here, she was active in full-time ministry for over 18 years, sharing with adults and youth how to share their faith. She developed and maintained an online faith-based bookstore and newsletter for support and encouragement to almost a half million readers. Presently she is a freelance writer/editor assisting others in sharing the story Yeshua has given them. Susan and her husband Rabbi Peter Gaines have two grown children and 4 grandchildren.
MINISTRY LEADERS
Rebbetzin Linda Bernal - Children's Ministry
Avi Rogers - Live Broadcast & Video Production
Rebbetzin Jackie Barsky - Prayer Warriors & Sisterhood (Bagels & Blessings)
Ryan Willis - Cantor/Praise Leader